Discount Trader
Australia's leading Discount Tools supplier, Discount Trader. Suppling quality power tools and hand tools at discounted prices.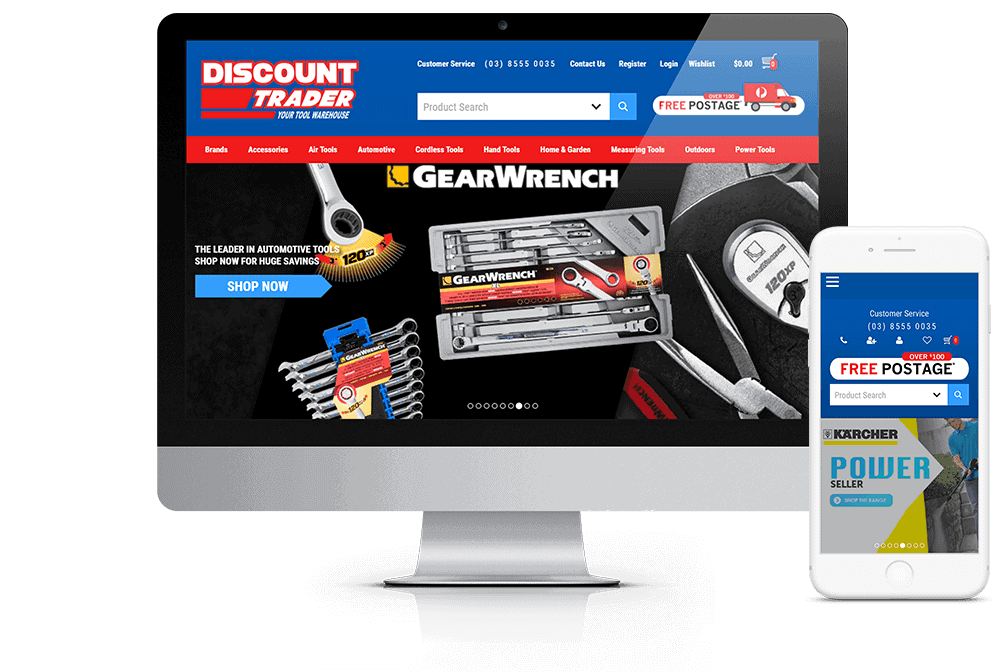 Project Outline
eCommerce Web Design
Project for Discount Trader. Combining SEO Content Strategy with considered Website Design, Discount Trader's e-commerce site continues to dominate the online trade tool market. The design and development of the eCommerce Website had to comply not only with mobile and cross browser compatibilities but also retain the strong organic presence held and delivered
Digital Rescue
's sister brand TopRankings. Discount Trader continues to dominate the online organic presence for against its industry competitors through a stronger visually rich website that cements its credible industry reputation for its wide product range and great value prices.
Key Inclusions
Mobile Friendly WooCommerce Store
PayPal & Credit Card Payment Gateway Integration
Competitor & Related Industry Research
Design Concept Planning
Keyword Research & Sitemap Planning
Project Management with External Copywriting & Marketing Teams
SEO Management
Professional & Very Reliable Service!