Olive Tree Travel
Olive Tree Travel is a boutique full service travel agency. With decades of experience the agency assists its clients with their travel aspirations from specialised Pilgrimage Tours to Destination based tours across Europe and the Middle East.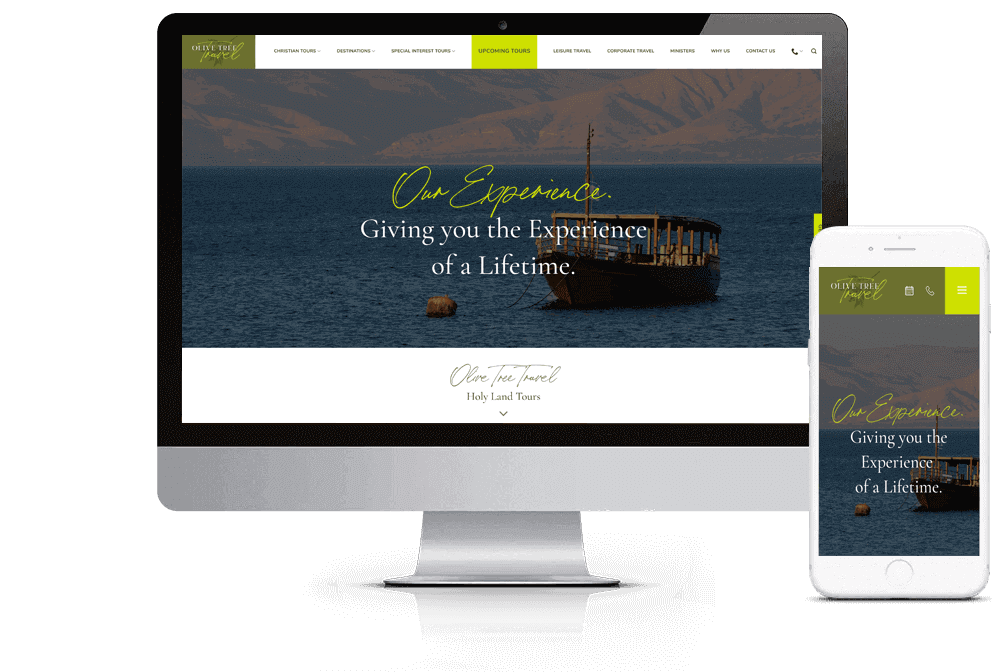 Project Outline
Olive Tree Travel identified it was time to overhaul its brand position and reputation. Commencing with a brand strategy, OTT then engaged Digital Rescue to research industry competitors from a design and copywriting analysis ahead of proceeding with a professional copywriting that would help position OTT in a stronger light while delivering a stronger visual and written communication website strategy to better articulate OTT's credibility, experience, offering and point of difference.
Digital Rescue
was engaged to also provide a solid website foundation strategy that would lend itself for OTT to activate an ongoing SEO Campaign via its sister brand TopRankings.
Digital Rescue's final outcome was the perfect blend of a
highly visual immersive website
that is positioned to also become an ongoing new business leads generating website to help with future new business growth via an ongoing SEO Campaign.
Digital Rescue with TopRankings its SEO Agency arm, demonstrated a considerable spike in organic rankings for over 80% of the service phrases targeted, since the new website went live. This in itself will help position Olive Tree Travel for future business growth, which is of considerable importance given the impact the travel industry experienced due to the COVID 19 Pandemic.
Key Inclusions
Design Industry & Competitor Analysis
SEO Keyword Discovery and Competitor Analysis
SEO Sitemap Planning
SEO Content Strategy
SEO Content Writing
SEO Migration
SEO Starter Service
Mobile Responsive High Conversion Design

These guys are amazing! They explain complex SEO issues so clearly and simply
They were so professional, yet super friendly and approachable. We really value everything you did and have fallen in love with our new website, which we feel so proud of! Thanks for everything! I have no hesitation in recommending your services to any company needing a new website that looks good and is designed for SEO maximisation.