Following the unprecedented developments in the last couple of years, the eCommerce landscape has seen significant changes. Changes that were expected to come down the line have been pushed way ahead of their deadline in response to the massive impacts of the global pandemic.
Thanks to COVID-19 restrictions, a quarter of bricks-and-mortar worldwide have launched digital outlets. And experts predict that by 2040, 95% of all purchases will be made via eCommerce. Needless to say, this is no fleeting trend and your business goals should include a plan to go digital. So when will you?
Making a Strategic Decision
Shifting from a physical store to a virtual one is a scary undertaking. With so many avenues pulling at your pocket's strings, it can be hard to zero in on the packages that work for your business' unique requirements.
The safest thing to do is to carefully study the figures to help you make an informed decision. It wouldn't hurt learning from the successes and failures of other businesses as you're about to plan your next moves, after all.
To help you further, we've put together the recent findings in the fast-changing world of eCommerce. Read up about them right after the jump.
Industry Statistics
Retail eCommerce is expected to grow by 90% in the next 5 years.
In 2019 alone, the eCommerce industry made $3.354 trillion. The figure is still expected to jump to $6 trillion dollars by 2024.
Consumers have the tendency to trust businesses that make it easy for them to contact people at the said companies.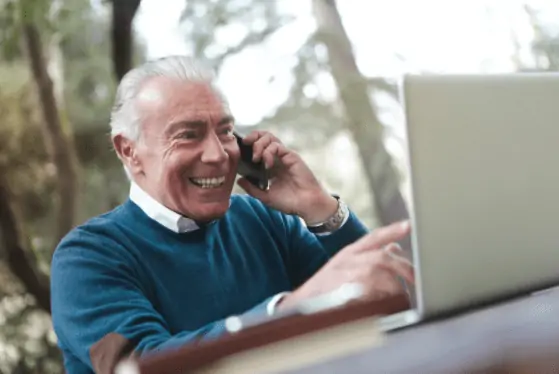 There are 2.14 billion online shoppers across the globe.
Due to the CoVID-19 pandemic, more shoppers are going online to purchase their needs (e.g. groceries, luxury items, etc.)
Data has shown 200,000+ brand-new Australian online shoppers in April 2021 alone.
The nationwide lockdowns have brought about new habits among Australian consumers. The fact is that there has been a rise of online traffic among older generations and those who typically do their shopping in-store.The lockdown restrictions with no definite end in sight and the closure of many physical stores have given more people a glimpse of the convenience and pleasure of shopping virtually.
Only 1.94 percent of eCommerce website visits turn into a purchase on average.
To put that in perspective, only one in 51 website visitors actually buy something from online stores. This reinforces the idea that users still need constant persuading through various methods of social proof, credibility, and logic before they're convinced to pick a brand over the rest.
User Demographics
The biggest online shoppers are Gen X-ers and millennials.
In recent eCommerce website statistics, it shows that millennials (67%) and Gen X-ers (56%) have a preference for shopping online rather than going to a physical store. Since these age brackets have grown up largely exposed to the digital medium, they are way more tech-savvy than older generations. This fact has made them more confident and comfortable in making buying decisions online.
Aussie buyers have shown to purchase more online at sundown.
A shopping survey shows that 29% of Australian consumers make their online purchase between 7 to 10pm. Another 18% of Aussie shoppers buy between 2 to 5pm.
Men spend 68% more per digital transaction than women.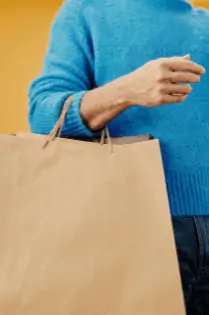 Nearly a quarter of consumers (23%) will not attempt to purchase online if they are required to create an account.
Most shoppers are in a rush and many are generally non-committal. Many will look to speed through the check-out process without having to give away their personal details. Forcing users to create an account with your website goes against these intrinsic traits.
But it isn't just the new users who find this whole exercise tedious. The same principle applies for those who already have made an account because many will have already forgotten their credentials by the time they go back to your online store once more. Signing up for new accounts just adds to the degree of difficulty in completing the final checkout.
The pandemic hastened the shift to online shopping by as much as 5 years.
COVID-19 has really affected shopping habits everywhere and more users now feel comfortable shopping on their mobile phones. With the pandemic-related lockdowns in place, a lot of people have gained newfound confidence in mobile shopping.
User Experience
Cards are and still remain as the most popular payment method.
In 2019, 52% of online purchases were made through credit and debit card payments. Visa and other popular payment options have become the standard in this regard so it's important to take this fact into account as you're building an eCommerce site.
Biggest reason for cart abandonment are extra costs (i.e. shipping and exorbitant fees).
As statistics show, 60% of users will abandon a purchase at the sight of expensive shipping or service fees. Other top reasons affecting cart abandonment?
    37% dropped the purchase upon being forced to create an account
    28% due to a complex checkout process
    23% abandoned when they couldn't see total order cost up-front
    20% discarded the purchase since the website crashed
    19% where users couldn't trust the site with their credit card information
PayPal transactions have higher checkout rates (70%) than their non-PayPal counterparts.
While there may already be new payment solutions available nowadays, study has shown that users are more likely to complete a purchase if the transaction is made through PayPal. No surprise here since PayPal's policies favour and protect consumers if the transaction is dodgy. And because payment gateway security is among the biggest reasons that will convince users to complete an online purchase, it is something worth thinking about early on in the eCommerce website development.
57% of customers will abandon your website if they're made to wait 3 seconds or longer for a single page to load.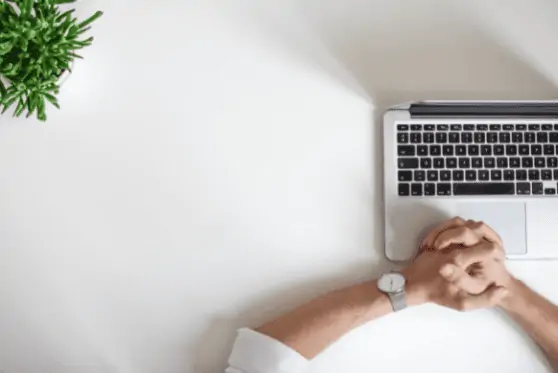 73% of potential customers will likely make a purchase when shown a video explaining a product/service beforehand.
80% of businesses will be using chatbots by the year's end, business experts predict.
Although customers wait an average of 11 minutes when contacting a company by phone, the threshold is a lot faster for online buyers. The fact is that customers expect instantaneous assistance so the average wait time for a chatbot response is 45 seconds.
4 of the most effective approaches to improve conversion rates are A/B testing (comparing the performance of two versions of a web page), digital analytics, focus on copywriting, and user-friendly design.
60% of buyers will start filling their virtual shopping carts on one device and complete it on another.
Customers tend to do their brand or product research through their mobile phones. However, many have shown to move to their desktop to complete their purchase. The hypothesis is that many view the desktop experience as a more secure and user-friendly outlet for online transactions. Indeed, mobile-friendliness is key here as more and more online shoppers purchase on multiple devices.
Shifting to Digital
To thrive in the fiercely competitive digital landscape, your business has to adapt to ever-evolving shopping behaviours of clients and customers alike. In such a tough, competitive environment, failing to be versatile can put you at a great disadvantage!
To help your brand tap and transition into an online platform, we've got helpful tips:
Choose a Suitable Platform
Do a quick Web search and you'll realise how there are plenty of e-commerce platforms out there that promise to make it easy for brands like yours to do business over the Internet. But having that many choices can also mean that you have to be careful with the online platform you pick.
For starters, it's best to go with an all-inclusive online store builder as the versatility goes a long way in helping you build the best virtual storefront for your company.
Don't Forget Mobile-Friendliness
Unsurprisingly, a majority of today's shoppers access the Internet through their mobile devices. Australia certainly doesn't lag behind in this trend and the fact is that almost half of Australian shoppers (49%) shop on their mobile phones at least once a week. From a business perspective, this only means that your online platform has to be optimised for mobile viewing from the get-go.
Even if your website is already mobile-ready, you have to perform regular testing to be sure it's easy to navigate on mobile devices.
Protect Users
With data breaches not sparing big, multinational companies, it's clear that online security is paramount when shifting to a digital platform. Indeed, malware and hackers have become major threats to anyone engaging in business online so make it your business' responsibility to protect users from parties who might want to steal their information.
At the very minimum, have a secure server through an SSL certificate as it's an excellent way to keep your website safe. Remember, users typically shop on platforms where they feel and know that their credit card information is safe.
Give Attention to Design
Having one too many business rivals on the Internet means that design has become a requirement to stand out from the competition. As it turns out, focusing on design is just as important for business websites as it is for physical stores. There are only a few online shoppers who will waste their time browsing through an eCommerce platform with a ho-hum website design, after all.
A unique and perfect website design goes beyond choosing the right colours and logo, though. Functionality counts. That means building the website in such a way that it's easy to navigate the pages and that it appears properly on all screen sizes.
Our Expert Takeaway
Whether you're making the digital leap or securing your footing in the highly competitive cyberspace, it will be bad for your business if you put off the entire planning for later. With the global pandemic shutting down or severely limiting brick-and-mortar operations, it's hard to ignore the window of opportunity that eCommerce presents.
By observing trends, you can help your brand take the lead and stay ahead of the pack. After all, business innovations aren't the product of guesswork or gut feel. The truth is that an up-and-running eCommerce website is an ever-evolving machine that you can optimise to suit the taste and requirement of your constantly changing audience.
To help you with building this impressive piece of business technology that will drive your commercial goals forward, however, you need a helping hand and a listening ear from an experienced Melbourne web design agency. Good thing you don't have to look far as Digital Rescue is here to come to your brand's aid. Call us today and we'll custom build your e-Commerce platform, one that can surely drive up business interactions and leads alongside sales conversions!