Core Physio + Pilates
Over the years Core Physio + Pilates have expanded and grown, adding new specialties, and becoming a market leader in the treatment of injury management, rehabilitation and ongoing fitness.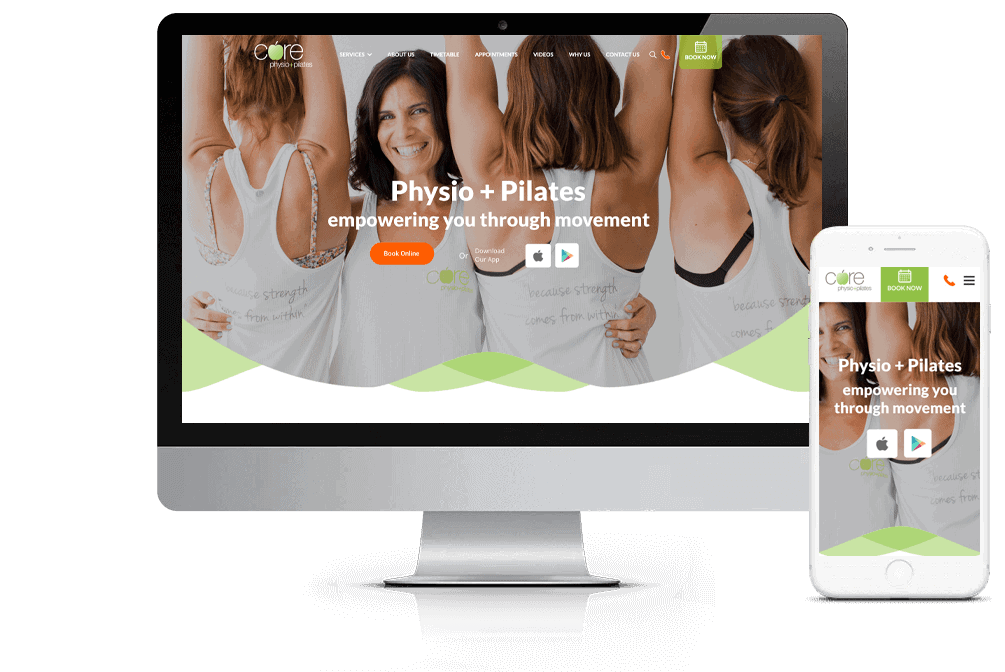 Project Outline
Core Physio + Pilates' old website was in need of a
full redesign
. The user experience was far from best practice, with prospective customers not being able to immediately identify the full offering of treatments and weekly class options.
Digital Rescue
was able to work closely with the client, devising and implementing an ROI focused online marketing strategy. Given that Core Physio + Pilates had an existing, but under utilised image library, we brought key imagery to the fore to enhance the new website copy. TopRankings, Digital Rescue's sister company was engaged upon relaunching the site, to provide ongoing SEO services to Core Physio + Pilates, showcasing exceptional results for their online campaign to date.
Key Inclusions
WordPress Design & Development
Sitemap Planning & Structure
USP Development
High Conversion Redesign
Copywriting Project Management
Mobile Responsive

They have been very professional and really helpful with every step of the journey.
Thanks so much. I look forward to seeing my website go from strength to strength.